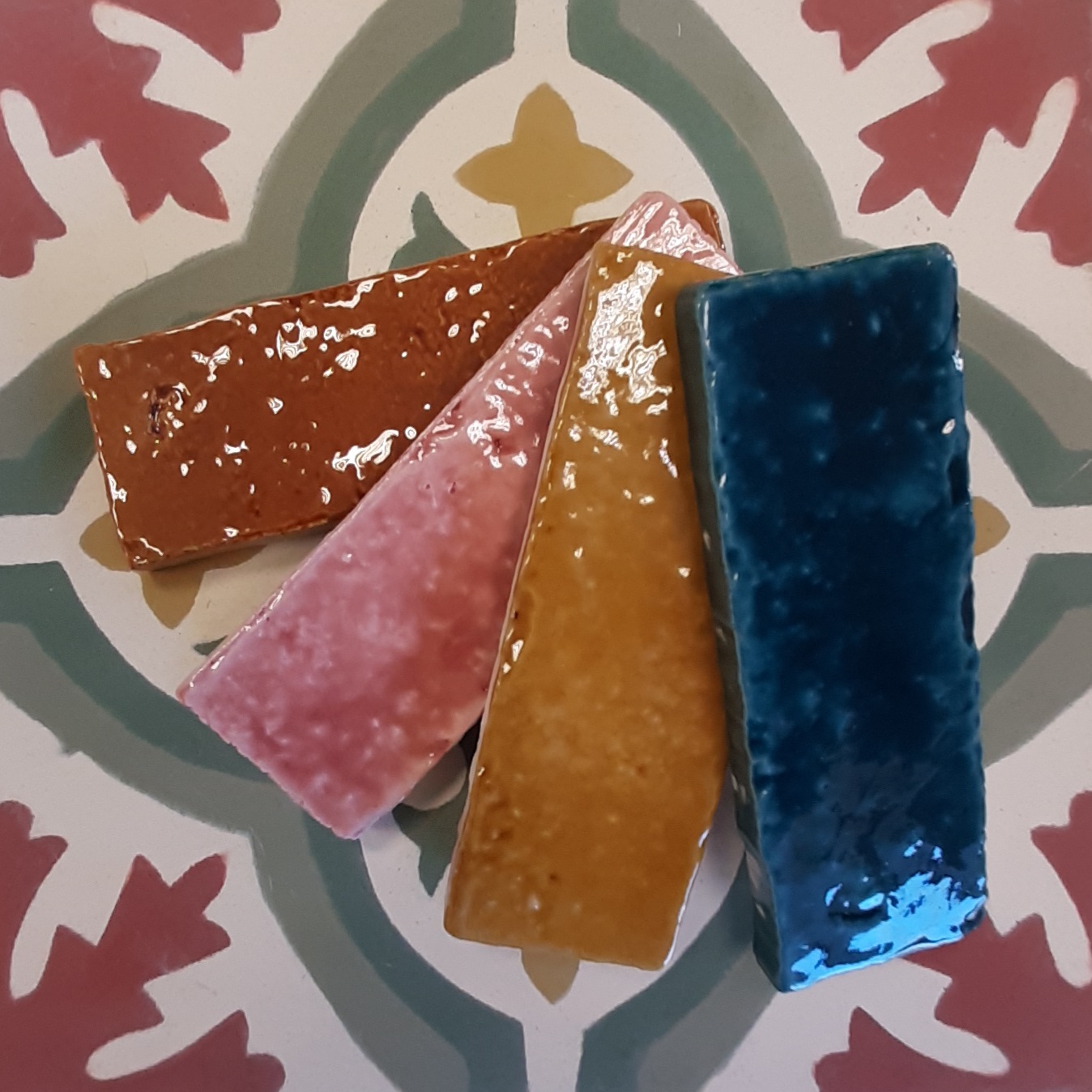 Amadís responds to the desire of any person to surround themselves with beauty. We help decoration specialists to create beautiful spaces where you can feel comfortable.
We make small tile through an industrial process that preserves many artisan techniques.
We manufacture in double firing with traditional enamelling, which allows us to achieve spectacular colors and glosses, as well as a higher quality finish. We use natural enamels, developed with the latest technologies, totally ecological and respectful of the environment.
In the development of our product we seek authenticity, we do not reproduce textures of other materials nor do we use digital printing. Our working principle is to consider ceramics a noble material. We seek the essence of ceramics.
The success of our product is that it confers beauty to any wall and transforms it into a decorative wall, so that it can be used in environments of styles as varied as vintage, industrial or rustic..